National Chip and Dip day!
Since today is National Chip and Dip day, we thought it's only necessary to tell you all about our ridiculously tasty baked Nachos.
But first, it's only fair to honour Chip and Dip day! It's one of the most important days in food history after all! So, what is today all about and why is the ever so popular chip and dip combo worth celebrating? – apart from being so damn delicious of course!
The history of the potato chip…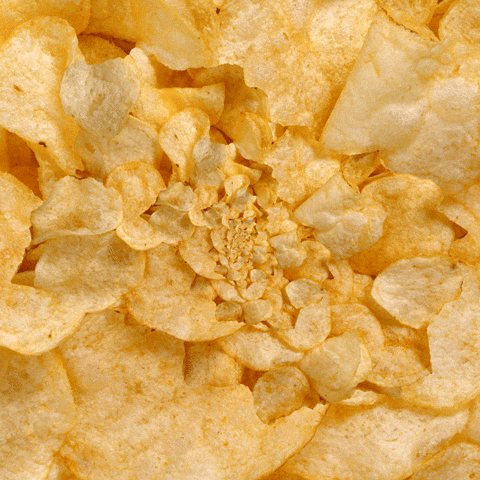 The story of how Potato Chips actually came to be is quite a funny one – well we laughed! According to our research, the potato chip itself is believed to have been invented in 1853 by a cook named George Crum. Annoyed that his potato wedges were repeatedly being sent back to the kitchen for being a little too chunky, he came up with a different approach! Personally, we don't know what the problem was, who doesn't like chunky chips?
Anyway, call it a moment of madness, whatever it was changed the chip industry forever! George decided that enough was enough and served up potato slices to a customer that were so thin you could see straight through them fried to a crisp. Instead of causing a stir, the customer surprisingly seemed to love them!
At first, chips were made only in restaurants, but by the 20th century they began to be mass-produced! And there you have it, the birth of the beloved potato chip.
The history of the dip…
Now, here comes the other side of the classic combo, the dip! With there being so many combinations out there, it's hard to pinpoint exactly how the dip came about. However, we do know the origins of a few favourite dipping sauces that we all know and love today!
One of the earliest dips to become popular is the Greek tzatziki, originally eaten with meats and bread, but since the invention of the potato chip, it and many other variations have become popular chip dips.
Guacamole, yet another iconic chip dip was first made by the Aztecs.
Over the years both these dips and many others have seen thousands of different variations, all just as tasty in their own way!
If you didn't already know the story behind the chip & dip, then you do now – you're welcome! You can find out more here.
As much as we love talking about the history of the worlds best snack, there's only one chip & dip dish that you really need to know about – our BAKED NACHOS!
That's right! Our simple but so damn delicious baked nachos are a MUST HAVE when visiting the diner, bar & grill! Packed with locally sourced ingredients such as Jalapeños, guacamole, salsa, sour cream, melted cheese and a little hint of fresh coriander. All of these delicious ingredients make our nachos the best in town!
You can get a decent plateful for just £4.95! With the option to add some mouth-watering pulled pork for just £1.25 or our American beef chilli for £1.25!… or why not go crazy and add both!
You can take a look at our other menu must haves here.